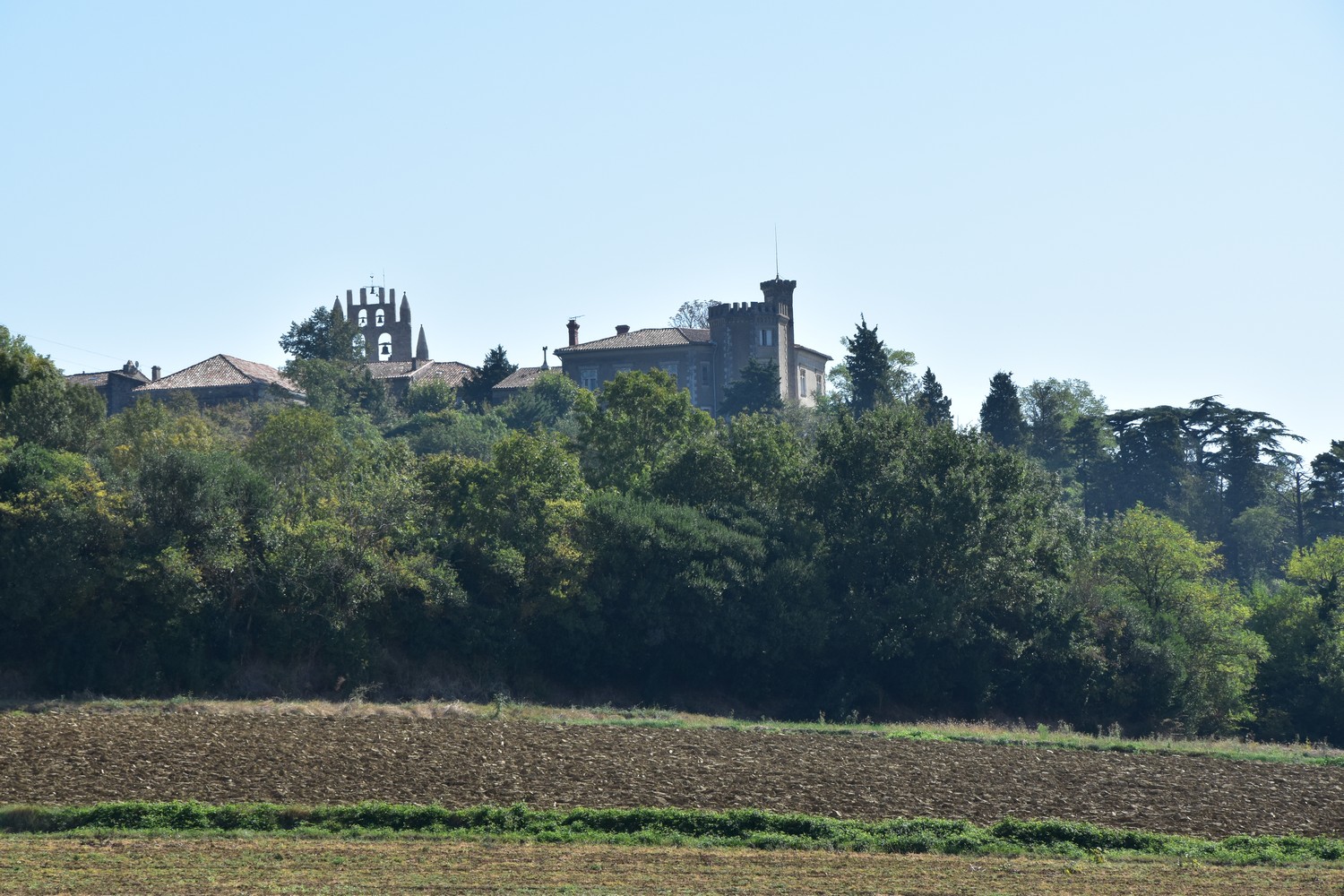 '
SAINT-JULIA PICNIC AREA
The picnic is ready and you are looking for a nice place to put your blanket?
About
The site of Saint julia de Gras Capou was already occupied in prehistoric times. The Romans turned this high place into an observation post under the protection of their deities. They built a fanum (little temple) and their town was called fanum julii. It seems that this Roman fanum was transformed into a place of Christian worship and the name of Saint Julian (a 3rd century martyr) must have replaced fanum Julii. As for the epithet of Gras Capou, perhaps it means fertile hill (caput: high, gras: fertile). According to a legend, the enemy who had been laying siege to the town for several months believed that all the inhabitants had died of hunger. The besiegers were preparing to climb the ramparts when they saw two arms holding a pair of fat capons in each hand. Seeing this, the enemy withdrew, calling Saint Julia Gras Capou. It seems more likely to us that this name was given to the town, because from time immemorial, capons have been bred. For centuries, there has been an annual capon fair.
To discover
1. A 12th century ditch that was once a real obstacle for the enemies.
2. 12th century CERS gate, remnant of the ramparts and the fortified square.
3. 19th century well, a reminder of the living environment of the rural society of the past.
4. Old fortification from the 12th century, the only remains of the old walls.
5. AUTAN gate from the 12th century, one of the two entrances to the fortified town.
6. Dovecotes from the 18th century, two different models of construction.
7. Covered market hall from the 19th century, housing the capon gras markets.
8. ST AGATHE and ST JULIEN church and its gable bell-tower with the oldest bell (1396) of the Department . Visit the interior.
9. 20th century Town Hall door surmounted by the coat of arms of Saint Julia.
10. 18th century "pan de bois" house, which bears witness to the exploitation of the neighbouring woods.
11. Maison Edouard ESTAUNIE, post office engineer, we owe him the word "telecommunication".
12. Mills towers of the XVIIth century, the oldest stone mills in the Lauragais.
13. Wash house at the bottom of the village, 900 m on the road to St Félix Lauragais.