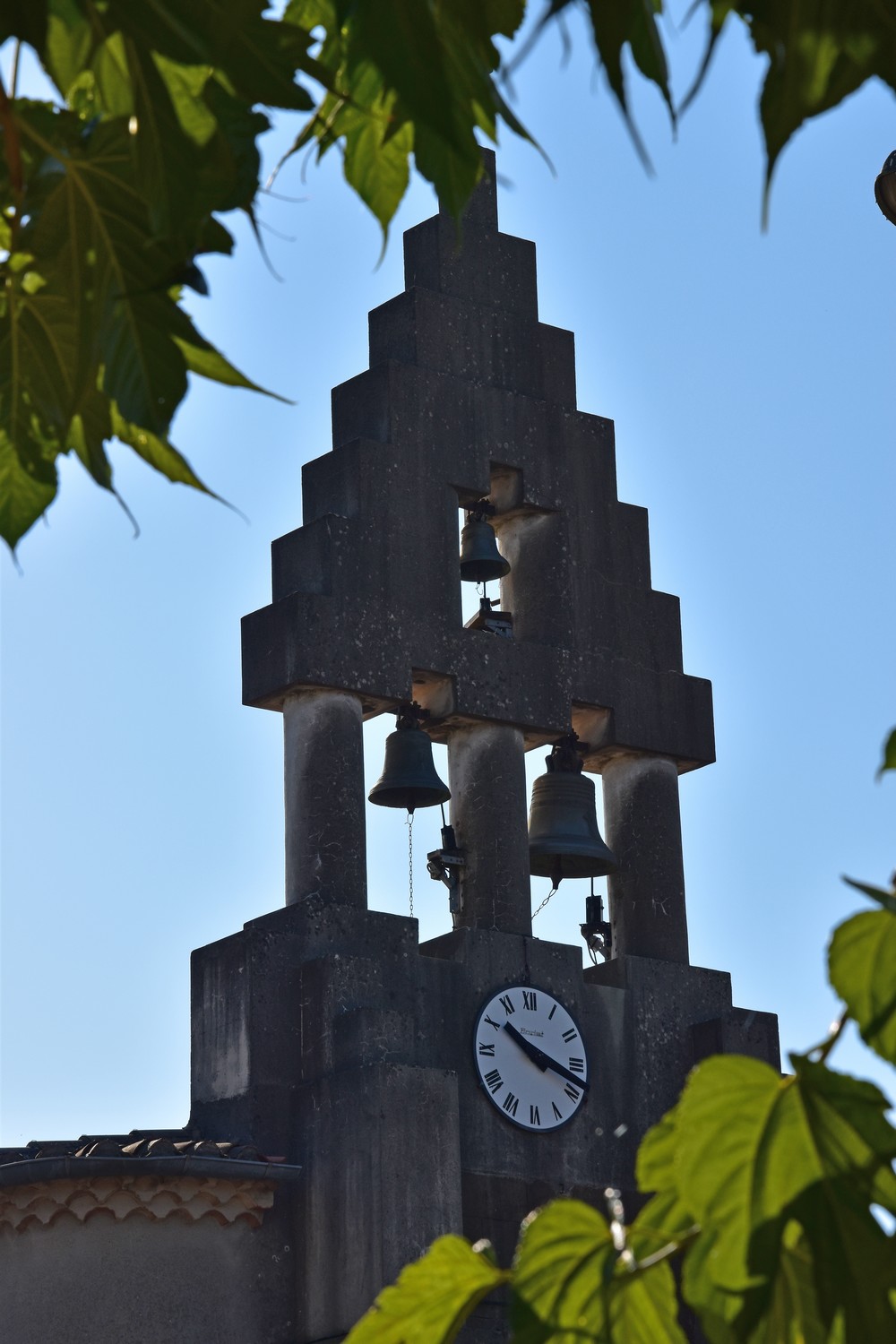 '
NOGARET PICNIC AREA
The picnic is ready and you are looking for a nice place to put your blanket?
About
A landscaped park full of flowers is available for walkers: picnic tables, drinking water and sanitary facilities are at their disposal.
The village is located at the top of a nipple. For a long time it was called Nogaret le Fort because the church of Saint-Etienne de Nogaret, built in the centre of the village, is surrounded by ditches which were filled in in 1845. This is where the name Nogaret le Fort comes from. There is a trace of the church which already existed in 1318. From 1538 to 1775 it was the annex of Saint-Martin de Montégut. It would seem that the village originated around the church and its cemetery. A few dwellings were then added to this first nucleus of settlement to form the small village of Nogaret.
The origin of the village could come from Guillaume de Nogaret who came here to hunt, or from the "Noyeraie", a place planted with walnut trees.
On the coat of arms of Nogaret we find a walnut tree, the lion being the motto of Jean de Polastre, Lord of Nogaret (1686).
To be discovered on foot, by bike or mountain bike.
A hiking trail allows you to discover the assets of the small town of Nogaret.
- with its rural church and its all-white arcaded bell tower, which can be seen from afar, flanked by its two castles: Castel bas (private), En Tell (private).
- the magnificent view of the Montagne Noire and the Pyrenees, Length: 2 kms Difficulty: easy This hiking trail joins those of Saint-Julia, Montgey, Montégut-Lauragais.