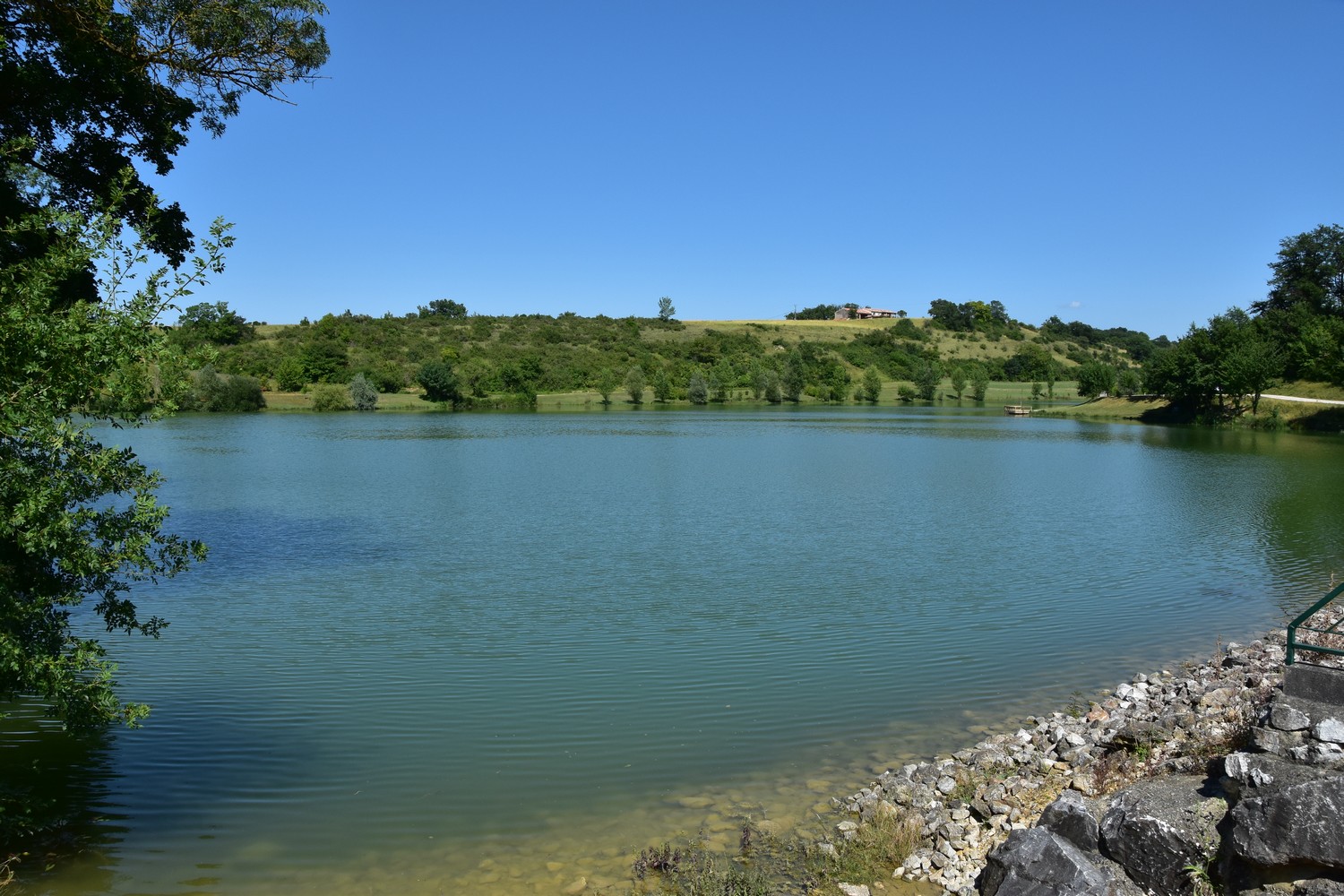 '
LE VAUX PICNIC AREA
The picnic is ready and you are looking for a nice place to put the blanket?
About
The first traces of land use in our commune date back to the Neolithic period. Remains from the Gallo-Roman period have also been discovered.
Originally, the village was a fortified enclosure that was crossed by two drawbridges, one of which, known as the "Breach Gate", was destroyed by Simon de Montfort during the Albigensian Crusade in 1226. Only the gate known as "Porte de Sers" remains.
During the Wars of Religion, the castle was partly burnt down.
On August 22nd 1944, the painful episode of the passage of the German troops in debacle took place.
Of the three windmills in the commune, the oldest in the Lauragais (1571) in the centre stopped turning in 1953 and its wings were removed two years later.
Since 1956, of the old church of the 16th century with 4 bays and a heart with cut-off sides crossed by ribs, only part of the foundations of the 6 chapels and the bell wall of 1551 built with the debris of the burnt-out castle remain.
To be discovered
> Originally a feudal castle and modified around 1560 in Renaissance style.
> St Blaise's church with its gothic bell tower wall from 1551, 32 metres high.
> Former private mansion of the 18th century which became the current Town Hall.
> Porte de Sers gate and the moat.
> Stone engraved in memory of Cécile MONTAGNÉ who died in the odour of holiness.
> Three windmills (the oldest in the region: one is dated 1571).
> Pleasure lake of 6 Ha.