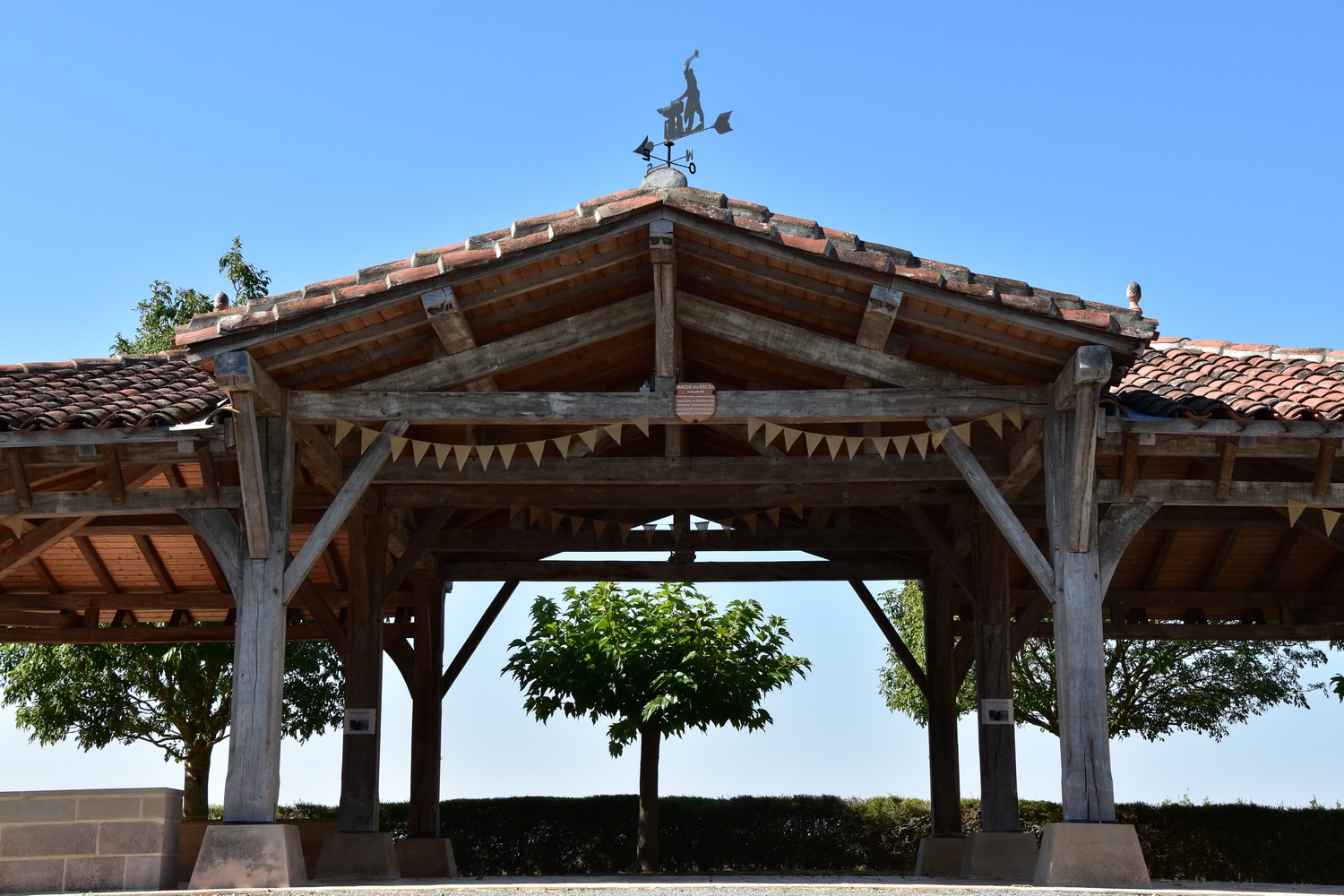 '
LE FALGA PICNIC AREA
The picnic is ready and you are looking for a nice place to put the blanket?
About
The Falga: toponym for land clearing means, "fern moor". In the Middle Ages, Le Falga belonged to Lord Deaussens who lived in Les Tourettes, in the north of the village.
In 1681, Philippe de Caffarelli, lawyer at the Parliament of Toulouse and controller of the Canal du Midi, bought the castle. Among his grandsons, the most famous, Maximilian, together with Bonaparte, fought in the Egyptian campaign, where he was amputated of a leg and continued to fight. He was killed in 1798 in St Jean d'Acre. The 18th century map of Cassini situates the church of Falga in the current cemetery of the town. It is dedicated to St Martin. Isolated from the habitat, it is often vandalised. Being in a deplorable state, the project of its relocation by the commune and the castle was carried out in 1779. The materials from the old demolished church were recovered for the building of the new one. The coffered ceiling of the sanctuary was painted and richly decorated. The following month, the commune installs a clock which will be electrified with public funds in 1998. The nearby Lauragaise farmhouse is named after the castle's manager. "Roquefort" became mayor of Le Falga in the 19th century.
The typical Lauragais market hall is built in oak using the know-how of the "Compagnons du devoir" and a company that restores the ancient heritage in 2013. It is the heart of the village and is the location of the summer market (July and August) on Monday mornings.
Contact the town hall to find out the route of the proposed circuit.
A circuit forming a loop allows you to discover the village in its green setting. The triangle formed by the three sites of the town: the town hall, the church and the cemetery are the milestones.