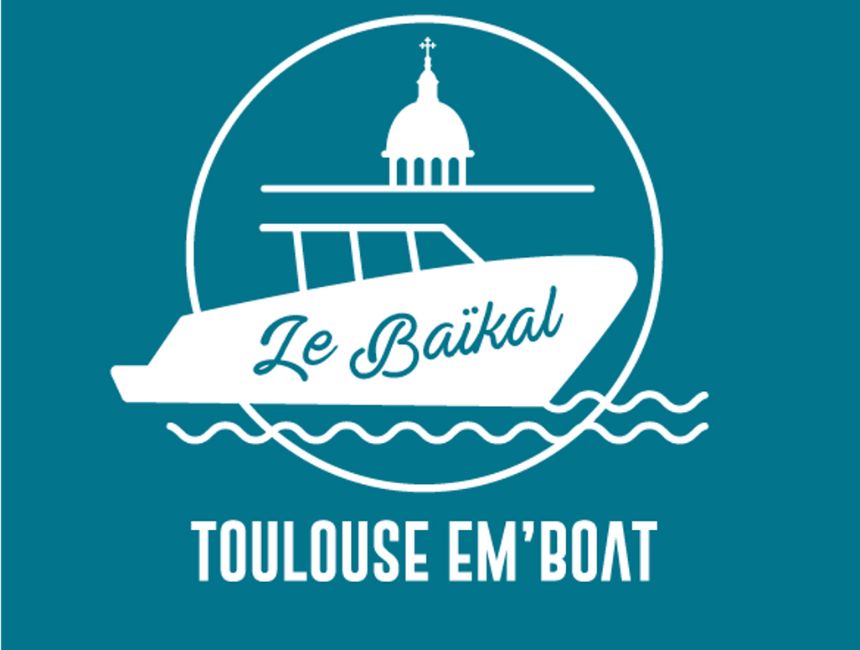 '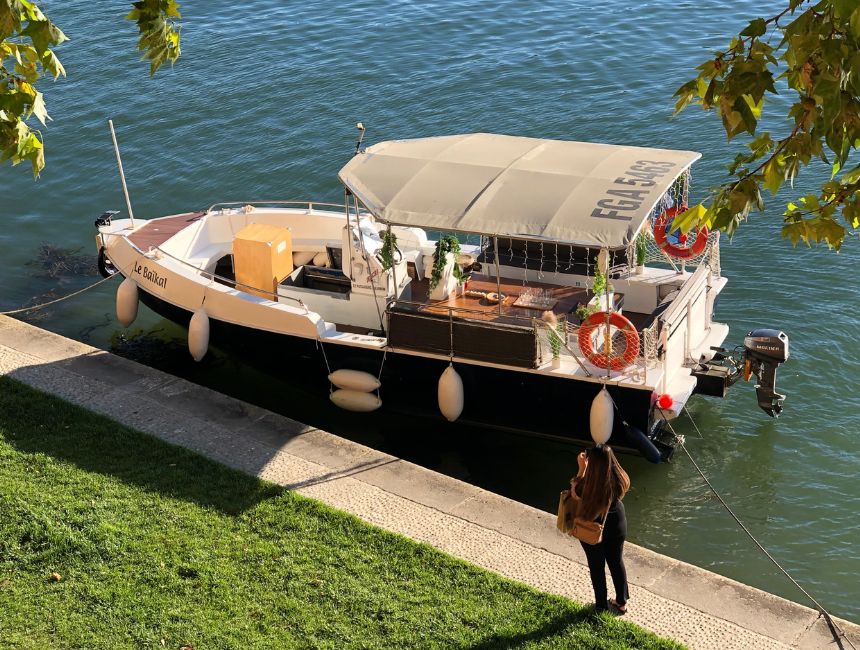 '
'
'
About
With Toulouse Em'Boat, aboard on a true floating open-air café in the boat named 'Baikal'. Private cruises with pre-lunch drink or pre-dinner drink options are available so that you can live a river touring experience with incredible viewpoints offering you a unique vision of the pink city with the possibility of sharing this moment with your friends and close relation.
2 tours are scheduled :
1st tour: The Garonne River and its bridges (1 hour): During the cruise that departs from the Quai de Tounis, the captain will make you discover the most beautiful bridges of Toulouse for a bucolic ride. There, you can admire two of the most beautiful monuments of the city: the hotel Dieu St-Jacques and the Lagrave dome as well as the Prairies des Filtres and the Ferris wheel during summer time. Last but not least, you will navigate in front of the quays while going along the Ramier Island, before turning around to go back to the departure point.
2nd tour: The Garonne River and its bridges, the Saint-Pierre lock and the Canal of Brienne (2 hours): Following the tour, 'the Garonne River and its bridges' the captain will carry on the ride until the lock of Saint-Pierre. After the crossing of the lock, you will follow the Canal of Brienne before going back to the departure point. Bringing discovery and comfort together is possible! The Baïkal is equipped with cozy cushions and a large wooden table where you can share your meals.
Good to know:
- Departures and arrivals are located at the 48 quai des Tounis.
- Booking online is compulsory. For 2nd tour, booking is compulsory at least 24 hours in advance if you wish to go through the Saint-Pierre lock.
- The price of the tour includes the location of the boat with the captain.
- You can choose your menus in advance and savor them onboard (booking in advance compulsory) or bring your own picnic basket.
- Some refreshments (soft drinks, wine, champagne or beers) are proposed onboard (extra charge).
- A 'breakfast' or 'brunch' option is also available by direct booking with Toulouse Em'boat (croissants, chocolatines and fruit juices including).
- The boat has a maximum capacity of 12 persons and the cruises are suitable for all ages, for young and old.
- It is possible to organize a custom-made cruise.
Prices
Prices

min..

(in €) Prices

max.

(in €)

Base rate - Adult full fare

>

18€

35€

1h tour, price per person

Base rate - Adult full fare

>

30€

60€

2h tour, price per person
Opening
Period

from 01/11/2022 to 30/04/2023