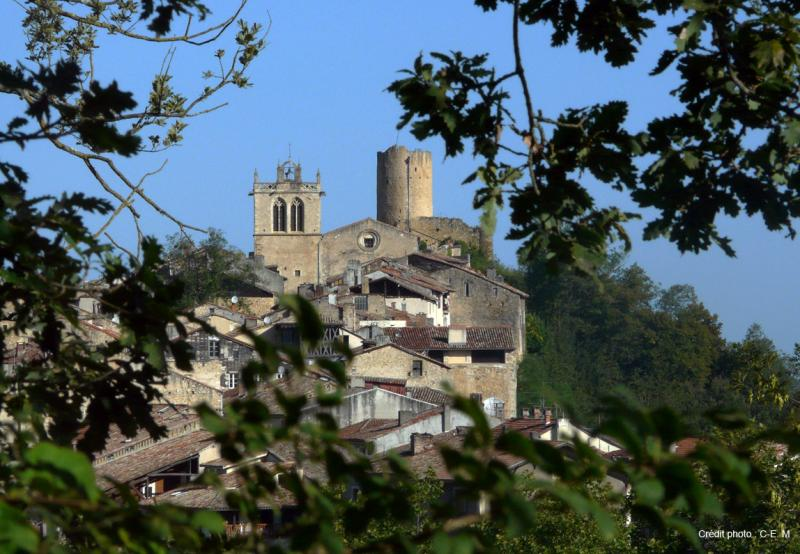 '
Historical sites and monuments
MUNICIPALITY OF AURIGNAC
Aurignac 35 000 years of history ...
The village has a rich heritage that stretches from prehistoric times through the Middle Ages to modern times. It has been awarded the "Station Verte" label for nature holidays!
About
Édouard Lartet, a famous palaeontologist discovered the shelter in 1860, Aurignac became the eponymous site of this Paleolithic period, now called the Aurignacian.
The brand new Musée de l'Aurignacien, labelled Musée de France, presents this Upper Palaeolithic period in an educational way to all publics, schools and tourists.
The Château Comtal and its restored Dungeon, built on top of a rocky spur, dominates the landscape. Built in the 13th century, it shows the powerful place that Aurignac occupied in the Middle Ages, the capital of an important castellany of the Counts of Comminges. Today the town offers, at the foothill of the Dungeon and in the medieval town, a varied cultural season, open to all, to bring to life these places steeped in history.
The urban centre of Aurignac has developed over the centuries around its castle in the fortified walls, still shows today its architectural wealth with the private mansions, the half-timbered houses, the porch of the Church of St Pierre aux Liens and its very famous Torsos columns, the 3 towers on the coat of arms of Aurignac and many other treasures.
Today the numerous urban developments and the flowering of the village enhance this heritage and give its inhabitants as well as its visitors a pleasant living environment rich in cultural and sporting events, dominated by a breathtaking view of the Pyrenees.
Numerous marked and maintained paths Pedestrian / Mountain bike / Cyclo / Equestrian
"Village fleuri" with garden design in the medieval town
Local merchants and artisans and weekly market of local producers
" Zero phyto " public space and awareness-raising campaign
Labels