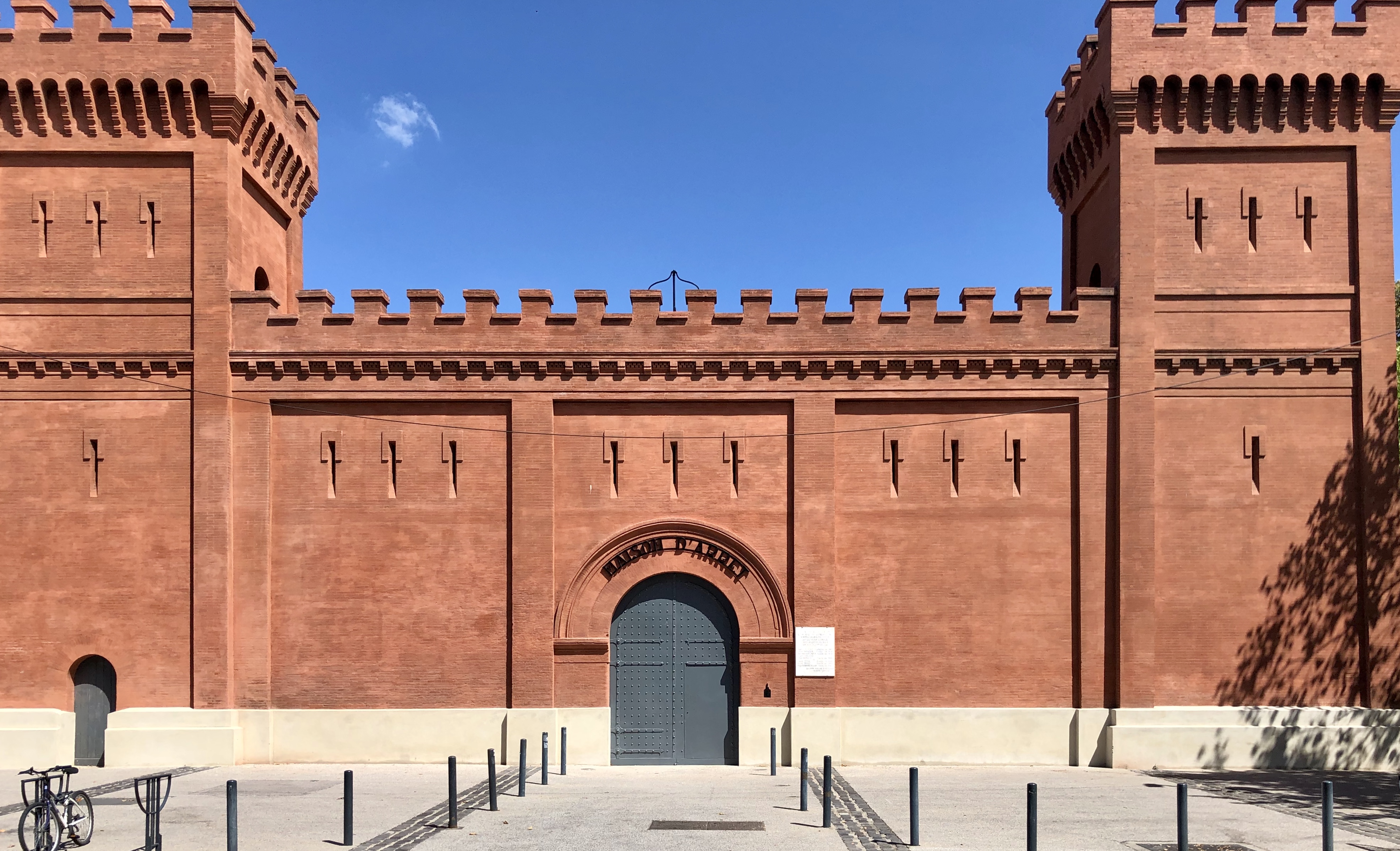 '
CASTELET
Built at the heart of Saint-Michel area, the prison of St Michel is keeping watch over Toulouse for more than a century and half. An exceptional and monumental work dream up by the architect Jacques-Jean ESQUIE at the end of the 19th century, the edifice, which is part of Toulouse heritage.
About
If the St Michel prison is still close to the public, the Castelet has reopened its doors. Listed as a Historical Monument in 2011, that administrative aisle of the prison has become now an interpretation center. The themes covered are as much diverse as the story of the prison is vast: from professional professions to great destinies, through its architecture and into the daily life of the prison environment and the Résistance in Toulouse; all of those can be find at the heart of the most iconic building of the pink city.
A rich and diverse schedule awaits the public. They will find all the opportunity to experience the remarkable fate of this site again.
A heritage of a century and half opens behind the doors of the Castelet bringing within in memories of stories, testimonies, lives…
18 bis Grande-Rue Saint Michel
Prices
Means of payment
Credit card
Cheques and postal orders
Cash
Eurocard - Mastercard
Bank transfers
Visa
Free admission
Access
Toulouse bike station VélÔToulouse nearby
Opening
Period

from 01/01/2023 to 31/12/2023
Monday

Closed

Tuesday

Closed

Wednesday

From 11:00 to 18:00

Thursday

From 11:00 to 18:00

Friday

From 11:00 to 18:00

Saturday

From 11:00 to 18:00

Sunday

From 11:00 to 18:00

Wednesday to Sunday, 11am to 6pm.